8 Things to Consider When Choosing Your Office Furniture



Shopping for office furniture may seem like a simple task - you find a desk, an office chair, some handy storage and you're done! However, finding furniture that will adequately match the needs of your office does involve a little more consideration.
Check out our top 8 things to consider when choosing your office furniture and find the perfect pieces for your office space!
The space available to you
Important to consider even before you start browsing for new furniture, the space available to you heavily dictates what can and cannot fit into your office space. From the length and width of desks through to the number of bookcases, filing cabinets and visitor chairs you can comfortably house, it's best to measure your office space and put together a rough floor map before you start to buy.
Your budget
Another incredibly important consideration, your total budget can dictate what you can and cannot afford, and, if you're looking to fit out an entire office, how many of each product you can feasibly purchase. If money happens to be no object, you can look to purchase furniture with more features and intricate designs, while the budget conscious may opt for something simpler.
The needs of your staff
Every workplace is different and so too are the needs of each group of employees. While some staff may need a large amount of desk space and storage for documents, others may just need enough room for their computer and everyday stationery. Instead of neglecting the needs of some and over supplying others, it's best to consult with your employees about what they do and do not need, and then create a shopping list from there.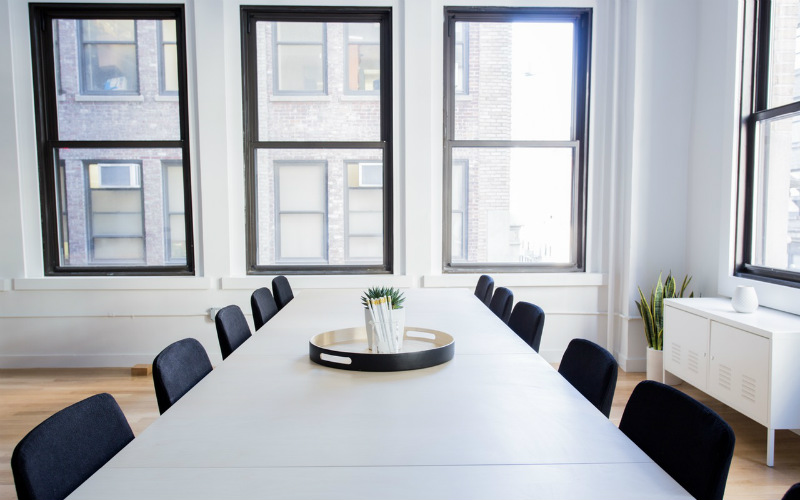 The layout of your office
The layout of your office, whether it be an open plan space, segmented into cubicles, or a mixture of the two, can directly influence the type of furniture you should be buying. Think about the amount of desk space needed and the type of desk that could work, whether it be a large desk that provides space to collaborate or a compact corner desk that places everything needed within arm's reach.
Current trends
When it comes to the style of furniture you choose, there are two main options available - classic, timeless styles or on-trend pieces. If looking fashionable and on-trend is important to you and your business, opt for the latest colours and styles. If, however, you'd rather choose furniture that won't go out of style in a hurry, but still looks sleek, look for classic shapes and versatile colours, such as black and white.
The style of your office
Before you start choosing furniture to fit out your entire office, take a moment to think about the style of your workspace and the way you'd like it to be presented to those who visit. If you work in a regular corporate space, classic styles and colours are a good option, while start-ups often have the option to play with brighter colours and more unusual styles.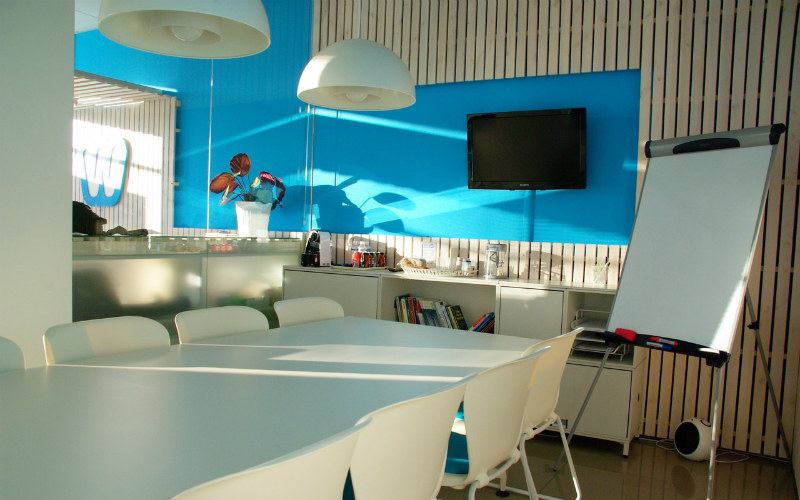 The included features
Depending on your business and the tasks carried out by your staff, a basic piece of furniture may tick all the boxes for you in terms of size, shape and usability, or you may need an item with added features to help increase the user experience and the overall functionality. Think about whether you require extra storage, the ability to adjust furniture to the needs of your workers and other features that may not accompany a standard base model.
The practicality of the furniture
Although you may not consider it when you first start browsing for new office furniture, the practicality of the pieces you purchase can have a big impact on your workspace in the long run. Think about whether you will be able to access enough natural light, power points, ethernet ports and other important amenities that you may use every day. If you and your workers can't access these amenities, it may impede the ability to get work done and to the standard you expect.
Ready to update your office furniture? Check out our huge range of desks, office chairs and more!
Feature Image Credit: Trollbackco / CC by SA 4.0.
---
Leave a comment