How to Choose the Right Office Desk



An office desk is where you'll be spending most of your time either at your workplace or home office. The right office desk will not only be a comfortable addition to your office space, but also a significant aid in increasing your productivity. Your office desk should fit the physical parameters of your workplace and meet your daily-use needs.
So when it comes to choosing the right office desk, you should consider the following:
How will you be using your office desk?
The type of office desk you choose will largely depend on how you plan on using it. Will your office desk be a computer workstation with minimal physical files and paperwork? Or does your desk serve more as a space for completing paperwork?
If you're doing mostly computer work, you might want to consider a desk or workstation with features specifically designed for computer use. An office desk with built in cable holes, for example, will keep computer cords out of the way safely and neatly. Adding a pedestal under your computer office desk can also allow for some extra storage space if a computer desk alone does not offer enough.
For an office that completes more paperwork and, as a result, needs more storage space, an office desk with a hutch above the desk will provide the sufficient storage space to store all your files and important notes.
What is the size of your office space?
Consider the amount of space you have to work with and how to best utilise the space. For a smaller sized office space, a compact office desk that you can attach fixed drawers to can save space and provide sufficient storage space.
Effectively utilise a spacious office by choosing a L-shaped office desk or a computer desk with return. An office desk with a return gives you plenty of space for your computer, monitors and office equipment. Mobile pedestals can also be added under one side of the desk to increase storage space.
What style is your office space?
For a more traditional office space, you may find a beech coloured corner workstation or wooden finish office desk most fitting for your office style. Traditional wooden finish office furniture will add to your office's classic style. Beech coloured office desks are very versatile, making it an easy addition to any colour coordination or office interior.
Simple and minimalistic white office furniture is as stylish as it is customisable. Seamlessly integrate your all white office desk into your modern office interior and environment.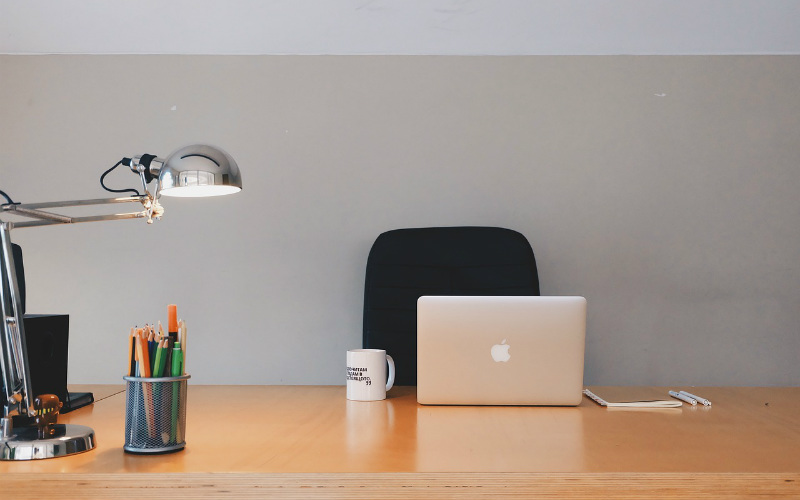 Is your office a shared space, open plan or a private office room?
Consider the environment you work in carefully when choosing the right office desk. With rising popularity of shared office spaces, communal workstations have become a popular choice for new office spaces. Workstations, consisting of multi-sided office desks with a screen in between each desk, allow for enough privacy and a comfortable open space for communication amongst employees.
If you're occupying an office room to yourself either in your home office or company, why not make use of the freedom of your office space and install a corner workstation desk for one? Effectively utilise both your office left and right, and above and below with office desk hutches and pedestals.
How ergonomic is your office?
You might think your office desk decisions are largely revolving around the look and functionality of the desk, but what's most important is the effect your office desk will have on your health. Look after your health by choosing an ergonomic office desk. Ergonomic office furniture is designed to support your back effectively, reduce risks of neck problems, back pain and harmful pressure on your hips.
Height adjustable office desks, otherwise known as standing desks, have become an increasingly popular addition to modern office spaces. The height adjustable properties of standing desks will allow you to decide which height is most comfortable for you and the most beneficial for your health. Be it sitting down or standing up, height adjustable office desks are able to adapt to you.
Alternatively, an ergonomic desktop workstation would be a perfect addition to an existing office desk. Sit the workstation on top of your office desk and experience the benefits of a standing desk without the pricetag.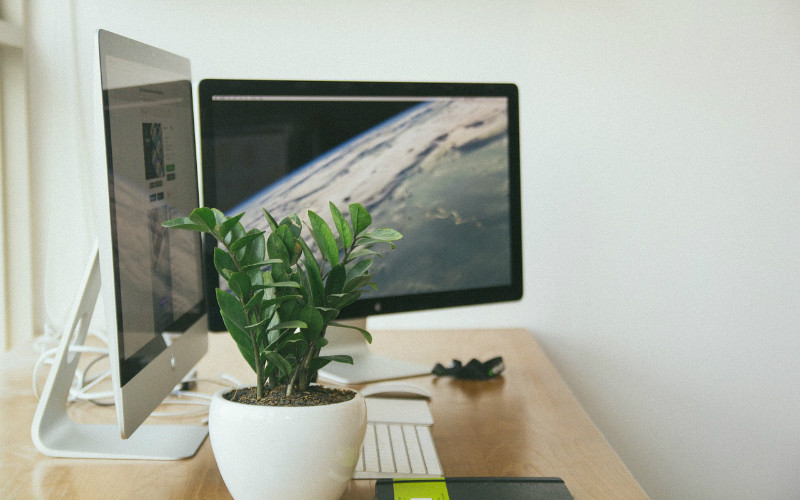 If you're looking for the perfect office desk for you and your workplace, browse Officestock's large range of office desks and find the right fit for you!
---
Leave a comment