How to Make the Most of Multifunctional Office Furniture



Looking to get more out of your office space? Providing great space solutions and allowing you to get more for your money, multifunctional office furniture is a welcome addition to any office space, no matter how big or small. Find out how to make the most of your office furniture and office space with our easy tips!
Think vertically
When considering storage for your office, consider how you can utilise the space above the ground and on your wall. Storage furniture with multiple levels and storage options can be used for a variety of storage purposes. A tower bookcase with a tambour insert and optional levelling glides would allow you to use the one piece of furniture as a bookcase, filing storage, display unit and more. This type of vertical office storage furniture allows you to maximise the use of an empty floor space.
Don't forget to make use of the space above your desk too. By simply attaching a storage hutch to your office desk, you can ensure you're efficiently utilising the empty space above your desk. An office desk hutch with adjustable shelves also allows you to customise your storage unit for a range of storage purposes. Be it for books, files, or other office supplies, a customisable hutch will significantly increase the storage use of your office desk.
Bring your ideas with you
Not only are whiteboards perfect for office organisation, they're also an effective presentation tool. The addition of a portable magnetic whiteboard allows you to move your ideas and planning across the office effortlessly. When you're done with your presentation or meeting, you can easily store the whiteboard at a far end of the office or leave it visible for spontaneous brainstorming sessions.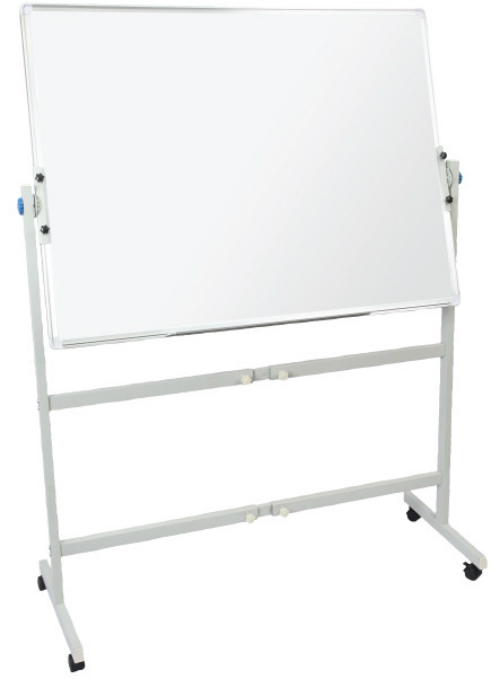 Stand up for your health
Not only are standing desks beneficial for your health, they can also save space in your office with their multifunctional features and are available in a range of sizes with a variety of functions.
If you work on a laptop, a sturdy height adjustable laptop table makes for the perfect space saving, multifunctional choice. Not only does this table rotate 360° and allow you to adjust to your preferred height, it also comes with an adjustable tilt table top and side stationary tabletop. The many functionalities of the table will make your computing experience easy and convenient. Be it for regular training sessions or brainstorming meetings, a multifunctional table is well worth considering.
For an ergonomic and mobile freestanding desk, you can consider a sit stand table desk with wheels. Be it as a temporary presentation podium or an office desk, these height adjustable desks are perfect for almost anywhere in the office.
Create an instant room
Permanently partitioning the office for multiple meeting rooms can often be an inefficient use of space, or simply not achievable for smaller offices. A freestanding acoustic partition screen can increase the efficiency of office space use, dividing your existing meeting room or general office space into a temporary meeting or training room.
Do more with filing cabinets
If you're redesigning a smaller open plan office, consider replacing your chunky office desk with a minimalistic desk and filing cabinet combo. A simple straight standing office desk is easy to relocate and extremely versatile. Simply wheel one or two mobile file pedestals under your desk to create more storage space and you've got the perfect space saving office furniture combo. Your mobile file pedestals can also act as an extra table top when wheeled out and placed beside your office desk.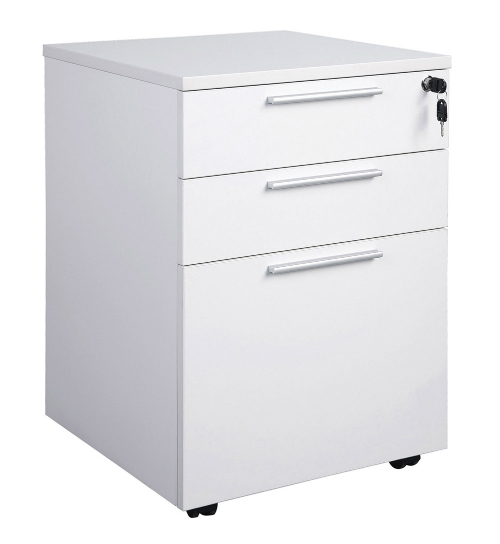 Ready to freshen your office space and make the most out of your office furnitures? Browse our range of office desks, storage units, office screens and more.
---
Leave a comment